Our Physicians:
Our Audiologists:
Paul Pessis, Au.D.
Jill Meltzer, Au.D.
Deborah Milling, Au.D.
Tracy Murphy, Au.D.
Kristine Trester, Au.D.
Jackie Kenny, Au.D.
*Audiology services provided by North Shore Audio-Vestibular Lab
Alan Freint, M.D.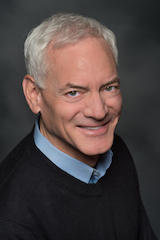 Dr. Alan Freint has been with North Shore Ear, Nose, and Throat Associates since 1984 and is the senior member of the group. He obtained his undergraduate degree from Northwestern University. He received his medical degree and completed his Ear, Nose and Throat (ENT) training at the University of Illinois. He is Board Certified in Otolaryngology/ Head and Neck Surgery.
Dr. Freint's philosophy is that quality medical care must encompass both the science and art of medicine. He believes in treating the patient globally and prides himself on being a good listener. Patients and his peers have complimented him for his comprehensive and caring approach. This has lead him to receive the Top Doctor award multiple times. Dr. Freint stays current by teaching Doctoral students and lecturing nationally on topics related to his specialty.
Dr. Freint enjoys working with patients of all ages and addresses the complexities of the ear, nose, and throat care. He has a special interest in patients with hearing loss, tinnitus (ringing or buzzing in the ears), snoring and sleep apnea, and sinusitis. The parents of his pediatric patients appreciate his thoroughness and ability to relate to their child. His adult patients value the time and diligence afforded them in meeting their health care needs. In his free time, he enjoys reading, music, cycling, and an occasional round of golf.
Joseph Mishell, M.D.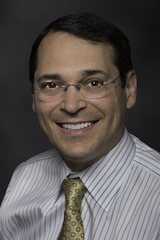 Dr Joseph Mishell has lived almost his entire life in the Chicago area. He obtained his undergraduate degree from the University of Michigan in 1981. Dr Mishell then attended the University of Illinois in Chicago for medical school, internship and residency in Otolaryngology. He completed his training after being chief resident in 1990.
Dr. Mishell joined North Shore Ear, Nose, and Throat Associates immediately following residency. He practices all aspects of general Otolaryngology with special interests in sinus disorders and pediatric Otolaryngology. He especially enjoys working with families. It is gratifying treating different members of the same family including the children of previous pediatric patients.
Doctor Mishell finds all aspects of medicine fascinating and was attracted to Otolaryngology due to its diversity. The specialty encompasses the treatment of all age groups, office practice and surgery. There is a wide spectrum of disorders that touch on many medical disciplines. Dr Mishell enjoys bringing an approach to treatment that tries to bring all of these aspects together in a thorough manner. He also strongly believes in compassionate care and good listening. Dr Mishell has received Top Doctor awards on different occasions from various rating agencies.
Dr Mishell lives in Northbrook, is married to Amy and has 3 children. He enjoys movies, reading, music, exercise, politics and spending time with his family.
Ari Taitz, M.D.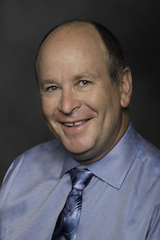 Dr Ari Taitz grew up in Johannesburg, South Africa. After completing medical school at the University of the Witwatersrand in South Africa, Dr. Taitz moved to Chicago where he completed a residency in Otolaryngology (ENT) at Loyola University Medical Center in Maywood, Illinois. The residency at Loyola allowed Dr. Taitz to enhance his interests in pediatric otolaryngology as well medical and surgical treatment of disorders of the nose and sinuses. Loyola is at the forefront in training surgeons in the art of endoscopic nasal sinus surgery. In addition, the training at Loyola has allowed for an excellent training in community and office based otolaryngology. Dr. Taitz won the Loyola Resident Research Award for 3 consecutive years, and also authored or co-authored several published papers.
Dr. Taitz has been on staff at Highland Park Hospital and Lake Forest Hospital since 1999. During this time he has developed a wide referral base from physicians treating patients from early childhood through those in their later years. Dr. Taitz has a warm and worldly personality, which allows for easy interaction with patients of all ages. This allows for an office interaction that is comfortable for both Dr. Taitz and his patients, irrespective of age or background. Dr. Taitz maintains excellent relationships with the community referring physicians as well as the nursing and hospital staff, many of whom choose Dr. Taitz and his partners to be their treating physicians.
Dr. Taitz is married to Cindy, and they live with their 5 children in Highland Park. Dr. Taitz can often be found supporting his children at school and sporting activities. Dr. Taitz plays tennis and golf, and whatever quiet time remains is spent as an avid gardener.
Jodi Zuckerman, M.D.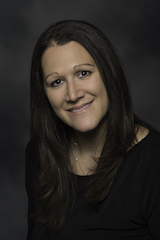 Dr. Jodi Zuckerman is a Chicago native originally from Buffalo Grove, Illinois. She attended the University of Illinois at Urbana-Champaign for her undergraduate studies receiving a Bachelors of Science in Biology and minoring in Chemistry and Religious Studies. She graduated from medical school at Loyola University Medical Center in Maywood, Illinois and was inducted into the prestigious Alpha Omega Alpha honor society. She then went on to complete her internship at Tulane University in New Orleans, Louisiana. She continued her surgical training with an Otolaryngology Residency at Emory University in Atlanta, Georgia. Dr. Zuckerman is Board Certified in Otolaryngology/ Head and Neck Surgery.
Dr. Zuckerman feels it is her duty to provide comprehensive medical care to patients of all ages with varied disorders of the head and neck. She makes it a priority to educate patients to fully understand the extent of their disease and their treatment options. She likes to explore all medical and surgical options together with the patient and make sure everyone leaves the office with a realistic treatment plan. She has been recognized for her research in nasal polyps and chronic sinusitis. She has authored and co authored numerous publications and textbook chapters in otolaryngology literature. She is also the editor of a pocket guide recently distributed to ENT trainees.
Dr. Zuckerman practices all aspects of General Otolaryngology with special interests in allergy, sinus inflammatory disorders of the nose, sleep apnea, and endoscopic sinus surgery. She also enjoys treating pediatric disorders of the ear, nose, and throat. Dr. Zuckerman and her husband currently reside in Deerfield with their 2 children and their dog, Jax. Dr. Zuckerman loves going to concerts and theatrical events and enjoys tennis, biking, and Zumba.
Elliot Lieberman, M.D.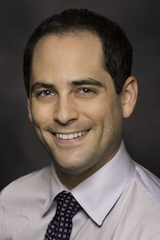 Dr. Elliot Lieberman grew up in downtown Chicago and attended Brown University where he received a Bachelors of Science in Biochemistry and Molecular Biology with Honors. He returned to Chicago to attend medical school at the University of Illinois, where he graduated with honors. As a third year medical student, he became inducted into the Alpha Omega Alpha Honors Medical Society, a distinction for the top 4% of his medical school class. Dr. Lieberman completed a residency in Otolaryngology at the University of Illinois Eye & Ear Infirmary and was selected as the chief resident in his final year. He trained at several hospitals, including the University of Illinois Medical Center, Jesse Brown Veteran Affairs Hospital, Stroger Cook County Hospital, Lurie Children's Hospital, Mercy Hospital, and NorthShore Evanston Hospital. He also received training in Facial Plastic Surgery with Dr. J Regan Thomas and Dr. Dean Toriumi. Through this vast experience, he treated a wide variety of head and neck disorders in patients of all ages.
Dr. Lieberman evaluates patients in all areas of General Otolaryngology including nasal and sinus concerns, voice problems, and pediatric issues. He also has a specific interest in ear disease, including hearing problems, ear infections, ringing in the ears, and dizziness. Above all, Dr. Lieberman truly enjoys getting to know patients as well as their families. He spends time with patients to make sure they have a clear understanding of the disease process, diagnosis and treatment options. His greatest reward from the field of Otolaryngology has been the ability to simultaneously apply up to date medical technology, specialized surgical training and effective patient communication.
Dr. Lieberman and his wife, Emily, a pediatrician, live in Highland Park with their daughter. He is an avid Chicago sports fan, enjoys exercise, distance running, and spending time with family and friends.